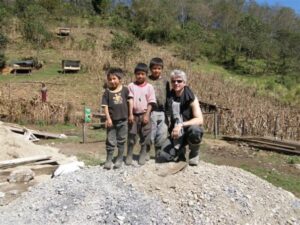 Going Into All the World Ministries welcomes Christopher Green. Christopher is and has been an outstanding missionary for 20 years doing short term missions all over the world. He has helped missionaries in Asia, Africa, Europe and Central America.
Christopher's heart is to go anywhere, and serve those that are advancing God's Kingdom. He plans to accomplish this by using the skills God has favored him in ministry and those learned over 40 plus years in the trades. We are excited to partner with Christopher and believe God is going to use him mightily.
Please make a note on donations if you wish them to go towards Christopher's ministry.